We're passionate about empowering people through the latest tools and technology to create the safest environment possible, online or off, providing a more enjoyable life in digital world.
It's our mission to provide the most advanced products and services in the identity theft and privacy protection industry, constantly innovating and staying ahead of cybercriminals with simplified and accessible personal online security solutions for people around the world.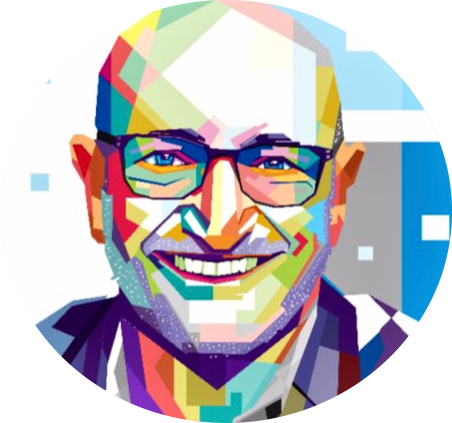 "For over 30 years, I have dedicated my life to safeguarding people and their reputations. I am a builder at heart, and as such, my passion is to build companies that bring something meaningful to the world, not just occupy space."
Eran Sinai is a former Israeli Intelligence Operative and worked jointly with the US Department of Defense. He is also a credit expert with 15 years of experience helping people build their credit and establish sound relationships with the IRS and financial institutions. Eran has a passion for consumer protection and actively works to raise public awareness about identity theft, privacy, scams, fraud, and other related issues. He is widely recognized as an authority on these topics.
The idea for IDSeal began in 2008 during a car-buying experience at a dealership when Eran and his wife, at the time, were told that according to her credit report, she had technically died. The identity thief had stolen not only her full name, address, and phone number but also her social security number and medical ID. This individual then received medical treatment under her stolen identity and passed away. After six months of working to recover his then-wife's documented existence, he began collaborations with a former Israeli intelligence cyber specialist to develop software to protect people's critically private personal data. The intent was to prevent his family and others from experiencing what he went through. With that technology, Eran started a company in 2009 that, after years of growth and development, evolved into what is today IDSeal. The core of his vision for personal privacy is stamped in the company's message: "Give them nothing to steal with IDSeal."
We're setting the standard for personal information protection in the online era.
With our 14-day money-back guarantee, protection has never been easier. 

Start your membership today